Venue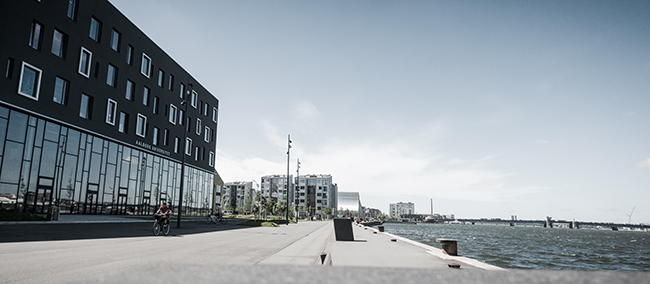 At ICSA2022 we will have Aalborg harbour front as our venue. Here the city centre, accommodation, the fjord; everything is within walking distance. We will use the CREATE building designed by Henning Larsen Architects as the main venue. Here the large foyer space will form the heart of the conference, facilitating exhibitions, lunches, coffee breaks and inspiring conference networking in a welcoming and informal environment. Around the foyer, the main auditorium for general assemblies and keynote lectures is located together with a series of lecture rooms for the facilitation of the various conference sessions.
Photo credits: Jonas Svendsen / CREATE Building exterior with Utzon Center further ahead.
welcome reception
The welcome reception is planned to take place at the Utzon Center.
CONFERENCE DINNER
The conference dinner is planned to take place at the House of Music
Discover Aalborg and Surroundings
Discover more of Aalborg and surroundings, Northen Jutland, and Denmark, see;
Photo Credits: Rasmus Hjortshøj / Utzon Center