Associated events
The conference invites associated events such as workshops, debates, and exhibitions. Each proposal should have a focused topic related to 'Structures & Architecture – in a viable urban perspective'. Please contact us to discuss your ideas! secretariat@icsa2022.com
wandering & wondering: structure and architecture of the city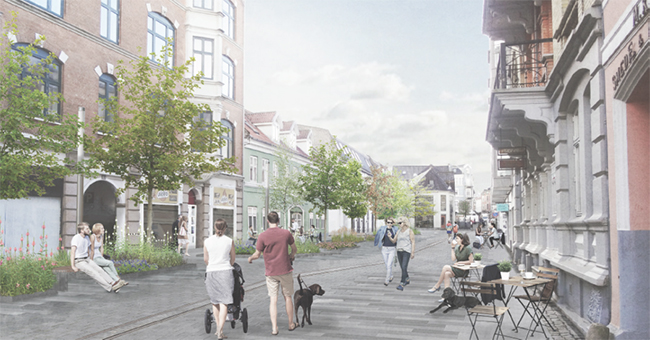 The city is at the same time slow and quick, hectic and quiet. Its urban fabric offers spaces, directions, change and history, interactions and exposure to the pedestrian. In this walkshop, we wonder on-the-move through the streets of Aalborg:
Can the structure and architecture of the urban fabric invite healthy and active mobilities by foot? Are mobility spaces social and cultural places? Can pedestrian mobilities play a significant role in more sustainable, fine-meshed urban mobility systems? Is urban walking more than its utilitarian goal (transport or recreation) and how does it relate to the structure and architecture of the city? Is it a cultural activity of dwelling-in-motion? What is the transverse potential of walking in the city across the technical, the social and the aesthetic?
This 'Urban Walkshop' invites interdisciplinary wander and wonder facilitated by planning professionals and urban design researchers that guide you through the mobility network of the inner city, presenting short stories on the way - on routes, humans and spaces. In this matter the walkshop is in itself an exploration of the potential of situated experience and deliberation on the quality of the urban fabric for pedestrians.
How to join?
The walkshop is limited to 20 participants, it departs from return to conference venue. The duration of the workshop is 1,5 hours, the excact time will be announced together with and fitted into the conference schedule in due time. Sign up by email to: Associate Professor, PhD, Ditte Bendix Lanng, dbla@create.aau.dk.

Organizers
C-MUS PRAKSIS Living Lab: Pedestrian Mobility & Urban Quality
In the period 2019-20, Aalborg University and the City of Aalborg have collaborated on an integrated process of building a reflective knowledge bank on professional and academic practice in the intersectional field of pedestrian mobility and urban quality. With the city centre of Aalborg as a case and with the urban and traffic planning trajectories of the Department of Urban & Spatial Planning, City of Aalborg, as a pivotal point we have identified, debated, and experimented with the conceptualization of walking & the city, with urban design strategies and principles, the specificity of routes and spaces, and with capturing and conveying human situational practices and experiences of walking in the city.
Aalborg University
Ditte Bendix Lanng, Tina Vestermann Olsen, Søren Risdal Borg, Harshita Vishway,
Apoorva Lalita Jayanti Venkata & Students at MSc02 Urban Design, Aalborg University 2019
Aalborg Kommune
Rie Malling, Anne Juel Andersen, Maria Quvang Harck Vestergaard, Jeppe Astrup Andersen, Line Bøg Risager
Integrated eco-design in archineering: Granta EduPack knowledge exchange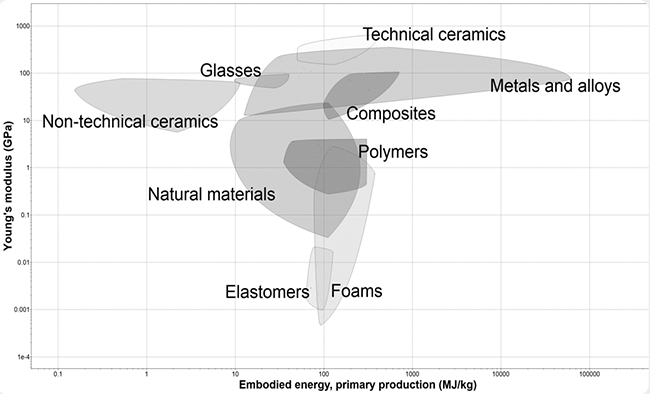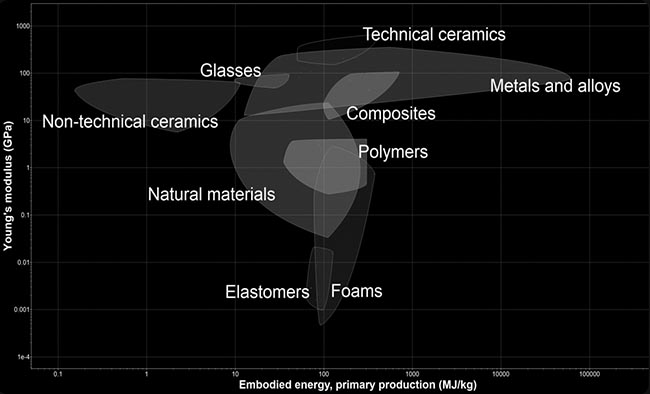 The creativity and designs of architects and engineers are brought to life with real materials. The built environment can only be built by taking into account the processing and environmental aspects of these materials to create a design with minimised embodied energy while maintaining low operational carbon impact. Therefore, teaching students about materials and the impacts of materials choices is nowadays a critical and key element of the curriculum. The problem is that this deals with many aspects, which makes it difficult to teach this in a single course. In this matter, it is the aim of the Granta EduPack tool to allow 'archineering' students integrate all these aspects into their work using a single software system.
The workshop will kick off with a discussion on 'The role of digital tools in material studies'. How are they used and why are they useful to educators, researchers and practitioners?
The session will be followed by a hands-on introduction to the teaching tool, Granta EduPack. Granta EduPack contains a database of over 4000 engineering materials and a unique series of tools for selecting materials and understanding the impacts of material choices. Alongside this are a set of high-quality teaching resources to support teachers and students in studying materials in architecture and structural engineering. The EduPack software also ties in with the major materials science books currently in print, read more at: www.ansys.com/materials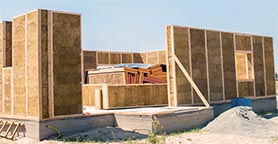 Participants will
Join the discussion of the role of digital tools in material studies
Learn to browse and search for data in the extensive 'MaterialUniverse' of thousands of materials and associated manufacturing processes.
Learn to create material property charts to support students' understanding of a wide range of materials for any application
Learn how to find the optimum material for a certain structural application using tools within EduPack.
Learn to make quick, streamlined life cycle assessments with the Eco Audit tool.
Learn how to access hundreds of teaching resources to support learning, lectures and assessments.
How to Join?
The workshop is limited to 20 participants, and will take part a the conference venue. The duration of the workshop is 2,5 hours, the excact time will be announced together with and fitted into the conference schedule in due time. Sign up by email to: Bridget Ogwezi, bridget.ogwezi@ansys.com
Organzers
Bridget Ogwezi, Academic Development Manager, Ansys & Fred Veer, Professor, Technische Universiteit Delft
Photo Credits: Chart created with Ansys Granta Edupack 2022R1 / Photo by Shutterstock