Welcome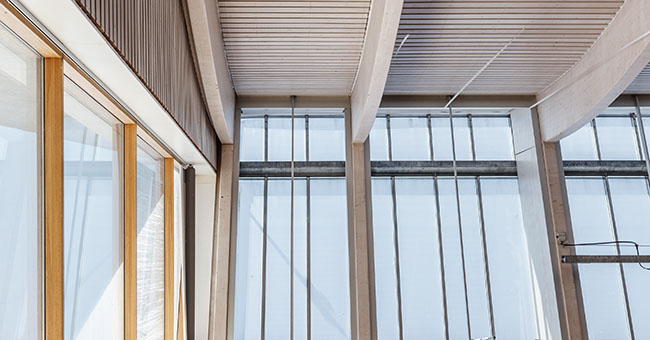 The International Conference on Structures and Architecture, organised by the International Association of Structures & Architecture, is the world's leading and largest global conference bridging the gap between Structures and Architecture. The contributions on creative and scientific aspects in the conception and construction of structures, on advanced technologies and on complex architectural and structural applications represent a fine blend of scientific, technical and practical novelties in both fields.
For the first time ICSA, the International Conference on Structures and Architecture is to be held in Aalborg, Denmark. It is a great pleasure for us to invite researchers and practitioners world-wide with a background in architecture and in structural engineering to the 5th ICSA conference. We will do our best to make ICSA2022 an inspiring conference.
Conference chairs
Associate Professor Marie Frier Hvejsel, CREATE, Aalborg University, Aalborg, DENMARK Professor Paulo J. S. Cruz, School of Architecture, University of Minho, Guimarães, PORTUGAL
Photo Credits: Rasmus Hjortshøj / Utzon Center
THANK YOU FOR JOINING ICSA2022 - SEE YOU IN ANTWERP FOR ICSA2025!
After having succesfully concluded the submission and review process, we are now ready to announce the program for ICSA2022. Thanks to the impressive and valuable effort of the whole community, the program comprises 6 keynote lectures, 3 mini-symposia, 14 special sessions, and 15 general sessions debating established and emerging research themes, 2 workshop sessions, and a visit to the project site of the Ephemeral Permanence design and build workshop. Finally the conference program has been expanded to introduce the new Critical Practice research format presenting and exhibiting physical prototypes as research output in a bridging of research across academia and practice.
Registration for 'One Day Tickets' is still open – We hope to see you at ICSA2022!
​Special Journal Issue papers online – As of 21 June
In releasing the program, we simultaneously want to draw your attention to now 28, papers accepted for publication in the ICSA2022 Special Journal issue of Architecture, Structures and Construction. The papers are already published online and can be downloaded freely:
'Introduction to 'structures & architecture: joining forces'' by Hvejsel, M.F.
'Transformable building structures in architectural engineering education' by Marios C. Phocas, Maria Matheou & Walter Haase

'Post-tensioned Ceramic Structures: Design, Analysis and Prototyping' by Martin Bechthold, Zach Seibold & Saurabh Mhatre

'Spherical harmonic shape descriptors of nodal force demands for quantifying spatial truss connection complexity' by Keith J. Lee, Renaud Danhaive & Caitlin T. Mueller
'Redefining Structural Art: A Neuroaesthetics Perspective on the Art of Structural Design' by Shuaizhong Wang, Toni Kotnik & Joseph Schwartz
'How 4E cognition changes architectural education' by Sarah Robinson
'Robotic zip-bending of wood structures with programmable curvature' by Roberto Naboni, Anja Kunic, Dario Marino & Hamed Hajikarimian
'Three arches for a roof – case-study of a multi-disciplinary design process' by Tilke Devriese, Maarten Van Den Driessche & Jan Belis
'Structure as (primary) generator of architectural design: a study of a master dissertation studio' by Laurens Luyten
'Daylight conditions in housing - its role and priority in Danish building regulations' by Nanet Mathiasen, Anne Kathrine Frandsen & Louise Grønlund
'Expertise, playfulness and analogical reasoning: three strategies to train Artificial Intelligence for design applications' by Gabriele Mirra & Alberto Pugnale
'The adhesively-bonded glass brick system of the Qaammat Pavilion in Greenland: From research to realization' by F. Oikonomopoulou, T. Bristogianni, M. van der Velden & K. Ikonomidis
'Structural typologies and the architectural space - Studies of the Relationship between Structure and Space by application of Structural Types to Multistory Buildings' by B. N. Sandaker, B. Kleven & A. Rohde Wang
'Bioluminescent micro-architectures: planning design in time, an eco-metabolistic approach to biodesign' by G. Tyse, M. Tamke, M. Ramsgaard Thomsen & A. F. Mosse
'Eloquent timber: Tacit qualities, telling materiality, and the inhabitants' voice' by Ute Christina Groba
'A Wood-Textile Thermal Active Architectural Envelope' by Isak Worre Foged
'Tectonics of human well-being: describing architecture in terms of constructed spatial gestures and their impact' by Eszter Sántha, Marie Frier Hvejsel & Johanne Mose Krämer Entwistle
'Stories of Structures, Spaces and Bodies: Towards a Tectonics of Well-being' by Tenna Doktor Olsen Tvedebrink, Andrea Jelić & Sarah Robinson
'Detail machines: generating design at full-scale' by T. Boling
'Principles of biological design as a model for biodesign and biofabrication in architecture' by D. Andréen & A. Goidea
'A Pedagogy of Digital Materiality: Integrated Design and Robotic Fabrication Projects of the Master of Advanced Studies in Architecture and Digital Fabrication' by Jenny, D., Mayer, H., Aejmelaeus-Lindström, P. et al.
'2020 Skyscraper Collaboratory' by Fowler, T., Dong, K.
'3d printing of column structures for architectural applications' by B. Waldschmitt, C. Borg Costanzi, U. Knaack, and J. Lange
'Future scenarios for housing (re)settlements in Ecuador' by Ornella Iuorio & Mirko Russo
'Structures and change – Tracing adaptability based on structural porosity in converted buildings' by Mario Rinke & Robbe Pacquée
'The deployable tectonic: mechanization and mobility in architecture' by Christina McCoy & Thomas A. Dufy
'Reimagining low‑carbon futures: architectural and ecological tradeofs of mass timber for durable buildings' by Michelle M. Laboy

'The Striatus bridge: Computational design and robotic fabrication of an unreinforced, 3D-concrete-printed, masonry arch bridge' by S. Bhooshan et. al

'Living, uninterrupted: the positive potential of low impact construction' by Terri M. Boake
'Timber structures made of naturally curved oak wood: prototypes and processes' by Niels Martin Larsen, Anders Kruse Aagaard, Markus Hudert & Lasse Weyergang Rahbek
a viable urban perspective?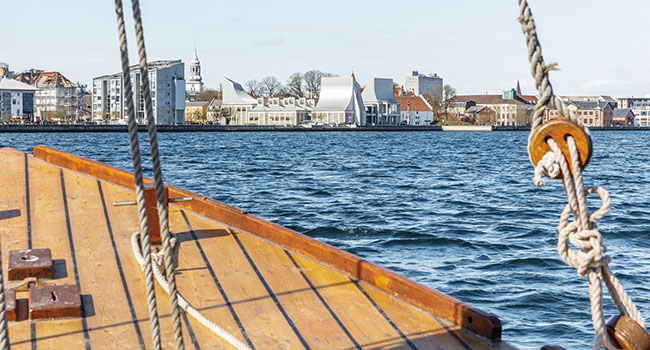 Through the critical framing, 'a viable urban perspective', ICSA2022 stresses the commitment and responsibility of structures and architecture as drivers of a viable urban development that address the pressing global social, economic, and environmental challenges facing us.
Photo Credits: Rasmus Hjortshøj / Utzon Center